Judy's watercolor style can best be described as spontaneous, instinctive and fresh.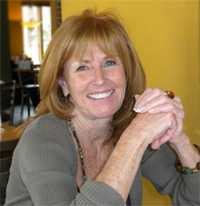 Primarily self-taught, she feels lucky to have worked with many gifted artists across the United States, bringing something new to her work each time.
Working in oils, acrylics, but primarily watercolors, this award winning artist has been included in exhibits nationwide. Her work hangs in both private and corporate collections across the United States.
Interested in Judy teaching a class or workshop for your group? Contact her at 303.798.1345 or email: judithpatti@comcast.net