Art Classes – Supplies – Custom Framing
At the studio, you will find exciting and fun classes in watercolors, and acrylics. Classes are ongoing and held every day of the week. Teachers are also brought in from all over the US for special workshops. Check Workshops page for more information.
A Demo of Colorful Spontaneity at CWS…
"…If ever there was anyone who has fun with watercolor, she is the one. Her brushes are even excited to be a part of the various techniques she uses in her own unique style.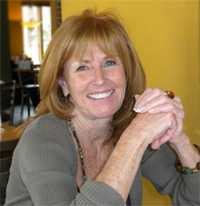 Judy's watercolor style can best be described as spontaneous, instinctive and fresh. She feels lucky to have worked with many gifted artists across the United States, bringing something new to her work each time.
Working primarily in watercolors, but also skilled in both oils and acrylics this award winning artist has been included in exhibits nationwide. Her work hangs in both private and corporate collections across the United States."
—published by the Colorado Watercolor Society (CWS)
For current updates, check out Judy Patti's Art Studio on Facebook!